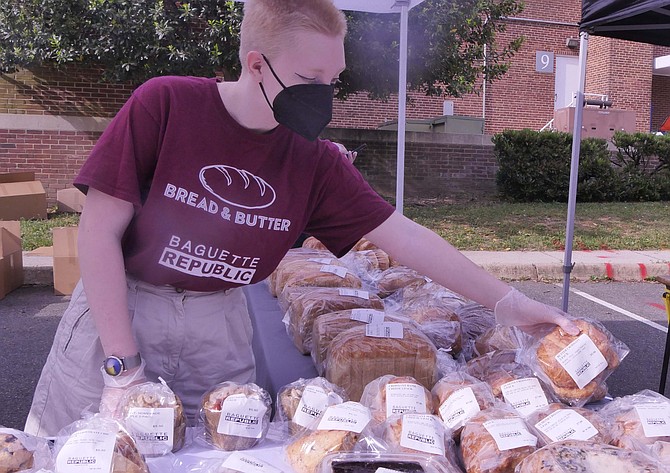 Ariel Dooley searches for a loaf of rye bread, but it is already sold out at 8:30 a.m. at Baguette Republic. A variety of sourdough breads, both sliced and unsliced, are also popular as well as their namesake, the baguette. And the focaccia is back in season, either roasted red pepper and tomato or jalapeño and onion.
Stories this photo appears in:

Customers may choose their own produce this year, instead of prepackaged items.
Come hungry to the Lubber Run Farmer's Market at 4401 N. Henderson.