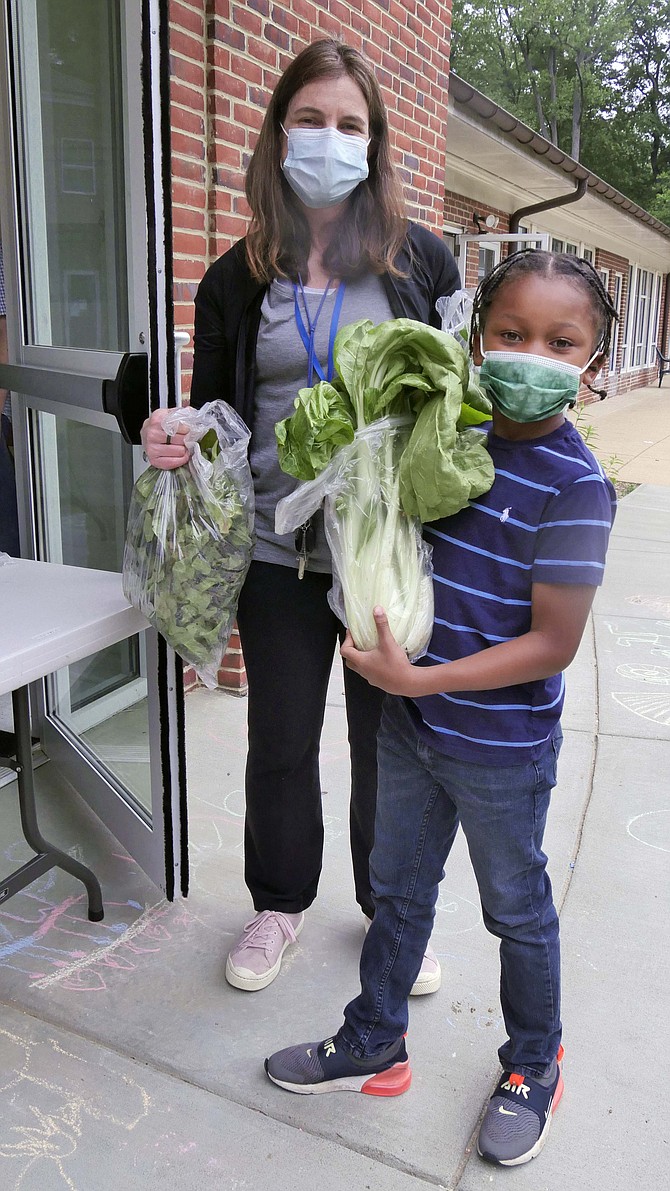 Carter Berry assists Susan Agolini dropping off produce from Marymount University's Plot Against Hunger Garden on Monday, May 24. Volunteers at Rock Spring UCC will bag the produce.
Stories this photo appears in:
Spring vegetables most needed right now include beets, lettuce, spinach, collards, kale, carrots and radishes.
Gardeners gear up for another season of donating produce to support local food pantries.