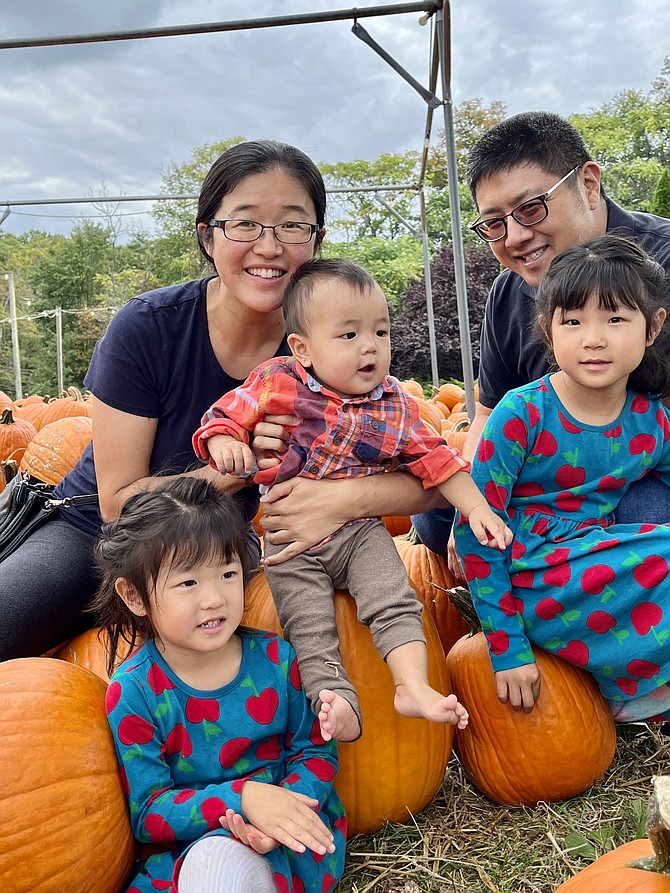 From left, Bella Pan, 3 of Vienna, mom, Jang, baby Jeremy, 9- months, Lexie, 5, and dad, Justin, enjoy their "family outing with the awesome weather," as Jang says. Asked if they will choose a pumpkin, Lexie says, "We're growing our own pumpkins."
Stories this photo appears in:

Fall festivities underway.
Krop's Crops