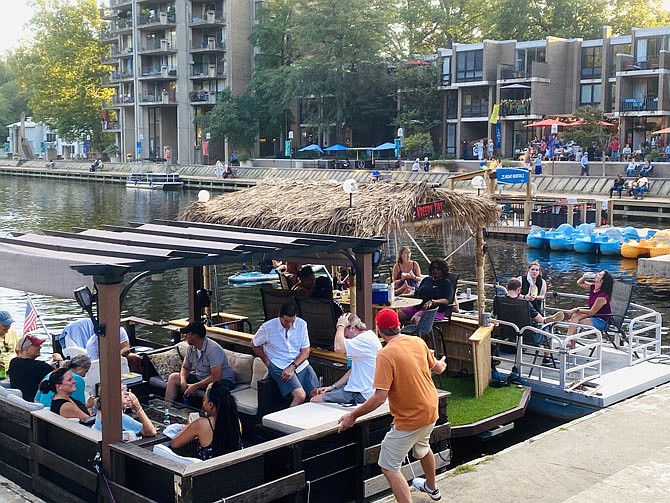 With multiple houseboats full of family and friends at Lake Anne's main dock, paddleboarders on SUPs head toward the remaining space to disembark and enjoy an evening of music.
Stories this photo appears in:

Hundreds crowd food and drink establishments at Lake Anne Plaza.
The inaugural Mykle Lyons Food and Music Festival draws hundreds to Lake Anne Plaza.