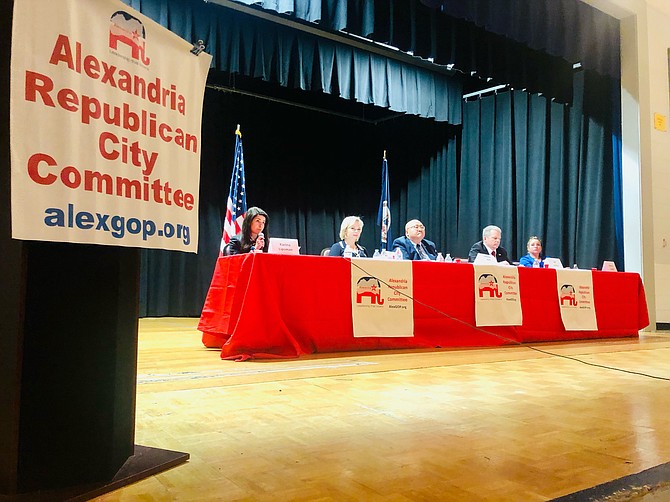 Republican candidate Karina Lipsman speaks during a candidates forum on May 5, when she called for chief medical advisor Anthony Fauci to be jailed.
Stories this photo appears in:
Republican candidate tries to walk back 'Fauci should be jailed' comment.
Republican congressional candidate Karina Lipsman is trying to walk back her comment that President Biden's chief medical advisor Anthony Fauci "should be jailed," a position she took during a time when she was battling four competitors to get the nomination to run in the Eighth Congressional District. Now that she has secured the nomination in a GOP convention, she is flip flopping on Fauci.