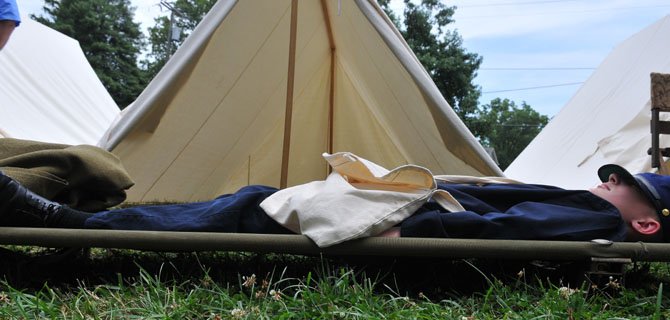 Young Seth Black lies on a stretcher waiting to be taken to the church hospital at Mt. Olivet.
Stories this photo appears in:

Reenactors from both the North and the South camped out in the small park beyond the entrance to Mount Olivet's Church on North 16th Street in Arlington on Sunday, July 15. Members of the Confederate troops of the Army of Northern Virginia set up camp along with Union troops.