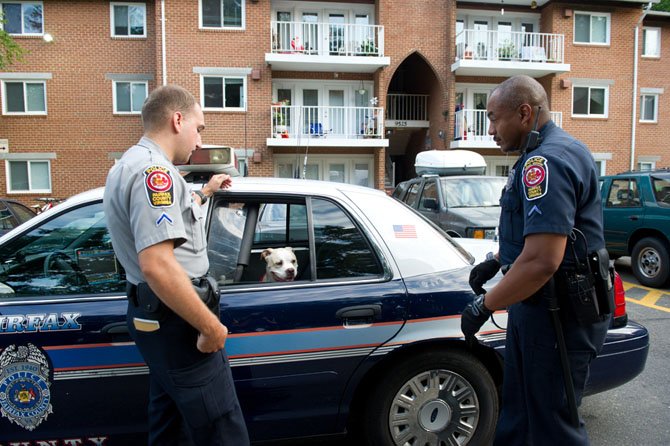 "It's now a bite call," says Patrol Officer Brian Bowman of the Fair Oaks District Station who was first on the scene when dispatch directed Animal Control to pick up a loose dog. Bowman was able to catch the young dog and put it in his vehicle to await the arrival of Animal Control Officer Henley Thomas on July 12. A youth approached Bowman and said that the dog had bitten him. Thomas will take possession of the dog, interview the victim, and attempt to find the dog owner.
Stories this photo appears in:

Animal Control in action in Fairfax County.
When the call came from dispatch late in the Tuesday July 17 shift, Animal Control Officer Kim England turned her truck towards Centreville, to respond to a suspected "hot" or rabid skunk.