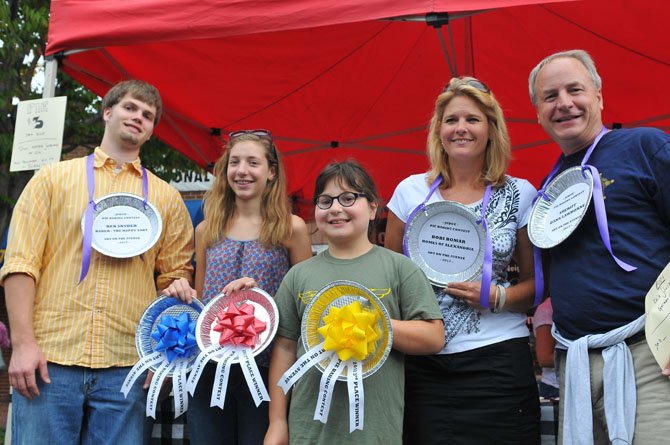 Pie contest judges Ben Snyder (the baker at The Happy Tart), Bobi Bomar (Homes of Alexandria) and Sheriff Dana Lawhorne pose for a picture with the Kaia Johnson and Reagan Sofeld. Kaia won first and second place in the kid's division. Reagan's pie came in third. Adult winners included Randy Hilton, Nancy McKenna and Katie Morse.
Stories this photo appears in:

Record crowds turn out for Del Ray festival.
An estimated 50,000 people took to the streets of Del Ray Oct. 6 for the 17th annual Art on the Avenue, one of Alexandria's premiere events and largest arts festivals in the mid-Atlantic region.