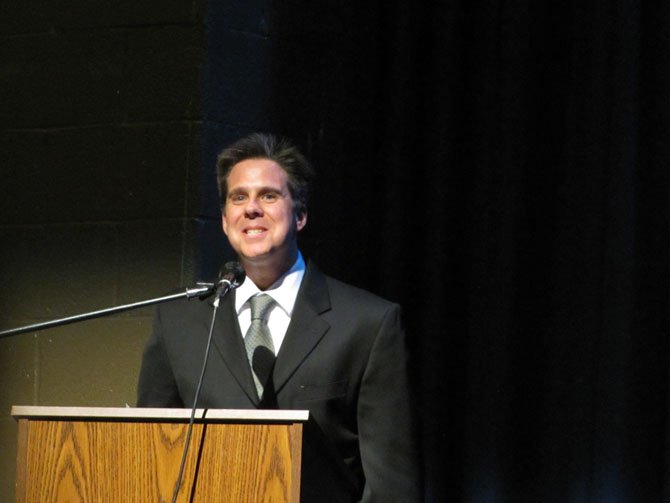 Ken Moore, Whitman class of '85, shares memories of Ron Dobberstein, Whitman music director from 1962-1990, who died in 2005. Moore also played the flute in the 50th anniversary alumni orchestra.
Stories this photo appears in:
The Potomac Almanac won multiple first place awards from the Maryland-Delaware-DC Press Association. Susan Belford won first place for her story, "Wounded Warriors Train Service Dogs for Vets," in the feature story category.