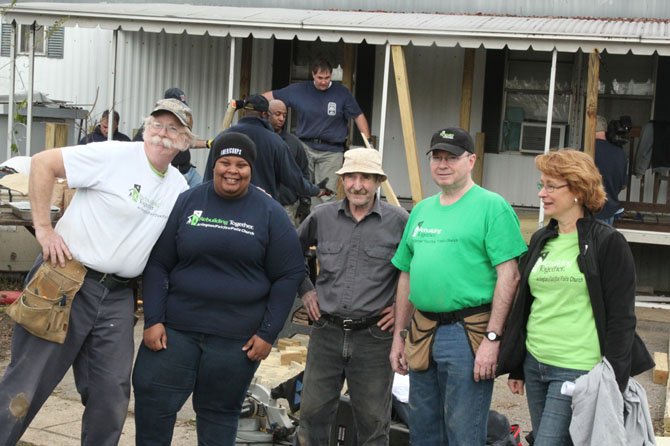 Volunteers for Rebuilding Together, the organization that coordinated the wheelchair ramp project, work to improve safety and enable people to stay in their homes.
Stories this photo appears in:

Firefighters partner with Rebuilding Together.
Firefighters from the Mount Vernon Fire Station #9 worked with the group Rebuilding Together on March 13, building a wheelchair ramp for a local resident on Bluebird Lane unable to leave her home.