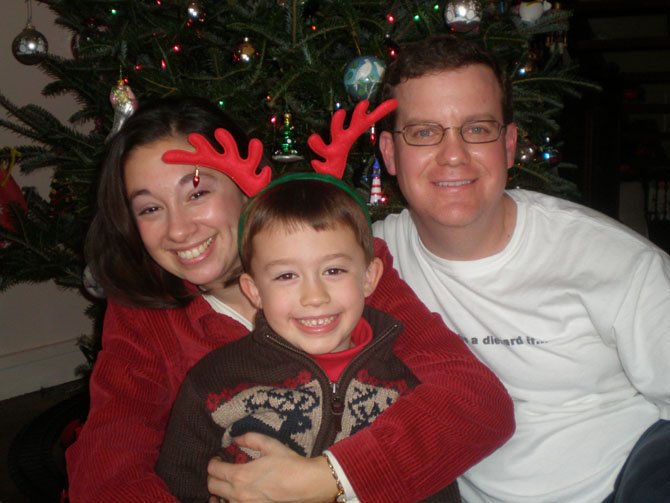 Vicki Sardi-Brown, Mattie and Peter Brown in happier times, before Mattie's diagnosis with multifocal osteosarcoma in July 2008, shortly after his sixth birthday.
Stories this photo appears in:

A day of fun in honor of a brave boy raises money to help families battling cancer.
When Vicki Sardi-Brown sees a butterfly, she knows her son is near. Mattie, her 7-year-old son with husband Peter Brown, bravely faced an uphill battle with multifocal osteosarcoma, a rare and aggressive type of bone cancer, for 14 months, much of that time spent at Georgetown University Hospital.