Longtime ODBC, ASC member dies at 90
Ray Bell Cobean, a longtime member of the Old Dominion Boat Club and the Alexandria Sportsman's Club, died Dec. 18, 2020, at the age of 90.
Daughter of Dr. Oswald Durant dies at 92
Dr. Nancy Durant Edmonds, daughter of noted Alexandria doctor Oswald Durant, died unexpectedly at her home in Plainfield, N.J. at the age of 92.

Final commencement for T.C. Williams High School
It was a day of celebration as the T.C. Williams High School class of 2021 bid farewell to a year of quarantines, remote learning and canceled social and athletic events during the June 12 commencement ceremony at Chinquapin Park.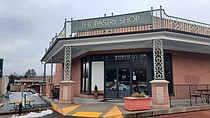 It was a window broken at The Pastry Shop.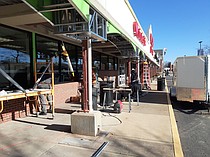 Sometimes a shopping center facelift will do the trick.
[]
(Click on "Download .JPG" to see large map.) Site plan for changes proposed at Potomac Oak Shopping Center. Courtesy of Guy Semmes
Create search alert for "〔서흥남동연애〕 www.u58.shop 서흥남동원나잇톡 서흥남동유부➳서흥남동유흥↓서흥남동이성㏡ご涺footstep"