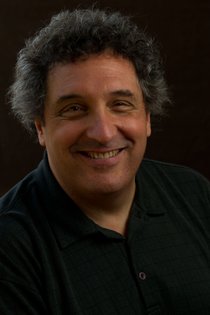 I've been working as an advertising representative for Connection Newspapers since February 1997. I responded to an ad in the newspaper, of course. The edition for which I am primarily responsible is the Potomac Almanac, although I can place ads in any of our other 14 newspapers. In addition, I have written a weekly, award-winning, column going on nearly 14 years, as of December 2011.
"Thoughtful humor and insightful commentary" and "Everything in general about nothing in particular" are two characterizations with which I am most comfortable.
Born in Brookline, Mass., I remain a loyal Boston sports fan, committed (or rather should be) and loyal member of Red Sox Nation. To set foot on the hallowed grounds of Fenway Park would be an experience I'd spend the rest of my life cherishing. I remember exactly where I was when Carlton Fisk hit his game-winning home run in game six of the 1975 World Series.

Recent Stories
At present, July 12th, I'm halfway, approximately, between my last CT Scan which showed a previously unseen silver-dollar sized growth in my lower left lung and my next CT Scan scheduled for August 6th, one month earlier than my usual three-month interval in order to make an evaluation sooner rather than later; to determine if this is new growth or nothing more than old growth that is now visible due to the combination of shrinking tumors and dissipating fluid opening up the viewing area, so to speak. Apparently, the chemotherapy drug, Alimta, with which I've been infused every three weeks since last September appears to be doing its hoped-for job: shrinkage.
"Just when I thought I was out…they pull me back in." Although this quote is from Michael Corleone from "The Godfather: Part III," it very much characterizes my daily struggle being a terminal cancer patient; non small cell lung cancer, NSCLC, is like that, almost always. Even though I don't want to think about the fact that I have cancer, or not let it affect my judgment on life – or perspective; or let it impede my path to a happier existence, more often than not, it does.
I think I know what a rampaging bull feels like; and I don't mean one on Wall Street, either. I mean one in the figurative sense: when one has a need, an overwhelming, unstoppable-type urge, to scratch that itch, to gratify that which has been delayed. What am I talking about? (You sound like my wife, Dina.) I am talking about food. More specifically, I am talking about a side effect I've been experiencing of late from the chemotherapy drug Alimta, with which I've been infused every three weeks since late September, 2013 (successfully I may add, given the shrinkage noted in my most recent CT Scan).
Forrest Gump knew when he voiced over: "Mama got the cancer and died on a Tuesday. I bought her a new hat with little flowers on it. And that's all I have to say about that." And if you watched the movie as often as I did (it was one of my mother's favorites), you may also recall "Mama always said you got to put the past behind you before you can move on."
Growing up in the 60s, if you loved sports, as I did/still do, you spent hours listening to games on a transistor radio. There certainly wasn't "Cable" television back then; heck, there wasn't even color television, let alone "HD," "interactive," or whatever else television technology has evolved into. And of course, there were no "big screen" television sets either. We had a 19" Zenith black and white television and we received three channels: 4, 5 and 7 (in Boston), and as much as sports was/is important in Boston/New England, viewing options, given the limited VHF/UHF band frequencies, meant listening to games on radio – AM radio. Games were regularly televised on weekends, more so if the home team was playing on the road. As the decades have passed, so too have transistor radios, black and white televisions and limited viewing on only three channels. Between "Cable," computers, and more recently, the introduction of hand-held devices, access to and familiarity with sports has grown exponentially. Add in the explosion of sports-talk radio and the abundance of sports-themed content on television (regardless of whether the games are at home or on the road) and one could be in his "man cave" for hours on end "channeling" his – or her – passion, for any team, in any city, at almost any time.
And therein lies the anxiety. Although, all things considered – and as you regular readers know, I like, maybe even need, to consider all things – the medical assessment of the most recent CT scan of my upper torso and thorax/lungs showed a new object in my left lung, "approximately the size of a silver dollar," according to my oncologist. What this object is, exactly, cannot be determined at this juncture; technology prevents such clarity, unfortunately. Nevertheless, its appearance and location are possibly cause for concern, possibly not.
In anticipation of my next face-to-face appointment with my oncologist, the first in three months (as per usual) and considering a breathing issue I've been experiencing the last month or so, my wife, Dina (original Team Lourie member) asked if I wanted my brother, Richard (the other original Team Lourie member), to attend. Not that he wouldn't attend if asked (he's local); it's more that I'm wondering if he really needs to attend, as in whether there will be life-changing, cancer-related decisions where all hands need be on deck. Of course, a week before the appointment I have no legitimate clue – nor have I received any suggestions from my oncologist – that anything of substance/recent changes that have occurred (I have also recently completed my quarterly diagnostic scans and am awaiting those results as well) will be discussed; and that's the point of this column: how frequently, how/when does the patient/survivor know when team members should be present at these appointments?
Just as "everyone knows Geico can save you 15 percent in 15 minutes," that is, if you watch television, listen to radio, access the Internet or even sit on the beach at Ocean City and watch the single-engine planes flying by pulling banners; so too do people know that when your primary care physician tells you that you need to meet with an oncologist to discuss your recent medical results, you should bring along family, friends, advocates, doctors, lawyers, etc. (your presumptive "team"), because, well, you know why: your life may depend on it.
Since I'm in the honesty business (as you regular readers know; and based on many of the e-mails I receive, commended on being so), if I were to admit anything concerning my behavior during these last five-plus years as a lung cancer survivor, it would have to be my continual tendency to minimize new symptoms, and in turn, not contact my oncologist (which from the very beginning is the exact opposite of what we are told to do). Stupid, stubborn, scared, naive, in denial; you pick.
Although one never knows, especially if that one is living in "cancerville." And by "cancerville" I mean, euphemistically speaking, anywhere where one of us diagnosed with cancer is living. Living being the operative word. Still, as my column from a few weeks ago entitled, "Dying With Curiosity" discussed, cancer patients are often besieged by their subconscious, changing fact into fiction and manipulating feelings into inevitabilities. If only there was a switch to turn off the mind games that don't exactly mind their "man-ners" or "women-ers" for that fact, I'd flick it in a second. Cancer creates physical problems – as we all know, but I have to tell you, it's the mental problems that can be just as deadly.