Wed

Thu

Fri

Sat

Sun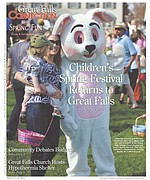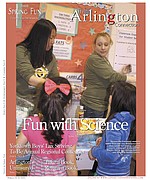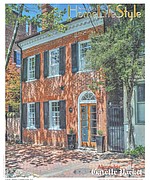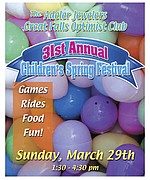 More Stories
Tour guide Garrett Peck debuts "Walt Whitman in Washington, D.C.: The Civil War and America's Great Poet."
Arlington historian, author and tour guide Garrett Peck will showcase his latest book "Walt Whitman in Washington, D.C.: The Civil War of America's Great Poet" at One More Page Books.

Friends of UCM hosts annual Spring Gala for United Community Ministries.
United Community Ministries executive director Nichelle Mitchem wasted no time addressing the challenges she and the multi-faceted service organization are facing. Heavy on her mind is the Healthy Families program, aimed at preventing child abuse through intensive home visits to first-time parents, that's slated to be eliminated in FY2016.
The Fairfax County Water Authority has proposed increasing the land area for the Griffith Water Treatment Plant and reconfiguring the Vulcan Materials quarry in Lorton to be used for water storage.
Letter to the Editor
Can you believe it? Mayor Euille has declared another legal war.