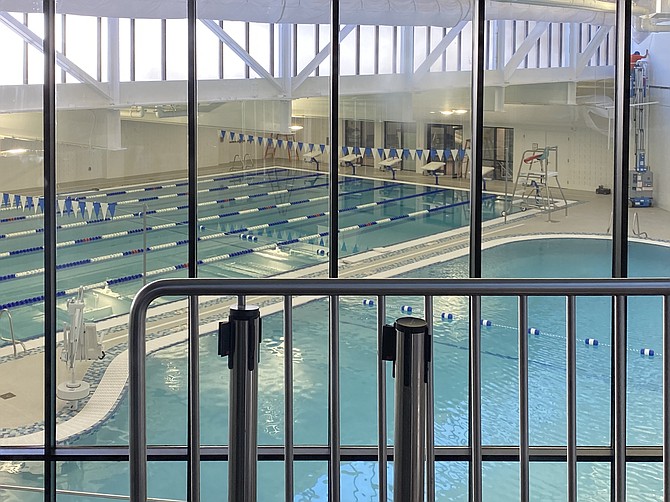 The renovated Terry L. Smith Aquatics Center located at Reston Community Center – Hunters Woods opened on Monday, Jan. 27, 2020, having been closed since early Jan. 2019. The original pool, built in 1979, was renamed in 2007 for Terry Smith's community service, especially his years on the RCC Board of Governors.
The state of the art indoor aquatics facility features two pools to serve patrons of all ages better. "The 25-yard lap pool (is) equipped with zero-depth entry and family-friendly play features. This pool has a water temperature set-point of 82 degrees for the lap lanes with warmer water in the beach entry area. A set-point temperature of 86 degrees will be serving the warm water pool and is available to those who want to exercise, or little ones who are learning to swim, with that comfort level," according to Fairfax County website.
The spa is available to adults 18 and older and features a set-point temperature of 104 degrees.
RCC offers drop-in access for any age at $1 per visit for Reston patrons through February; those who don't live or work in Reston must pay the non-Reston prices for RCC offerings. Reston Community Center – Hunters Woods is located at 2310 Colts Neck Road in Reston.