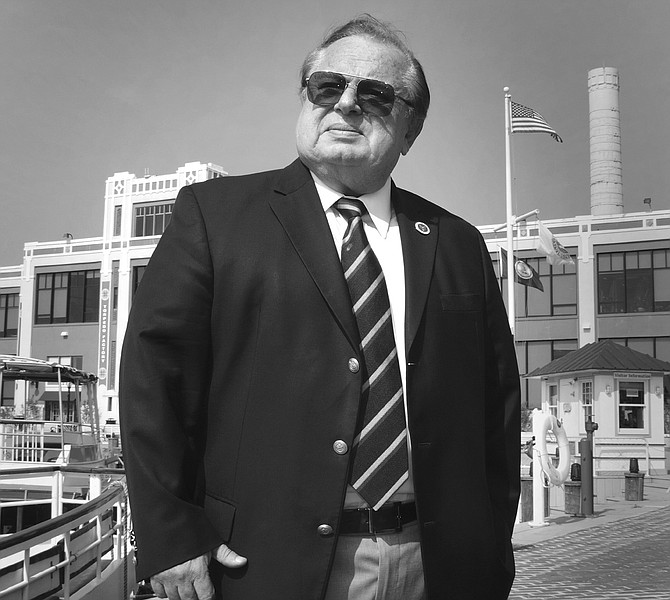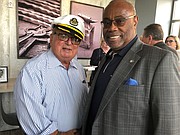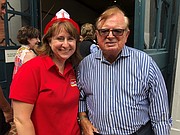 The story is one of family legend. When Engin Artemel first arrived in the United States from Istanbul, Turkey, he had $20 in his pocket and virtually no English in his vocabulary. It was 1958 and Artemel was embarking on what would become an influential and international career that forever changed Alexandria's historic waterfront.
A certified urban and environmental planner with additional degrees in architecture and civil engineering, Artemel served as the Director of the City of Alexandria Department of Planning from 1997-1984. During that time, he spearheaded negotiations between the city, federal agencies, the private sector and residents to transform a decaying, industrial waterfront into one of open space and public access along the Potomac River. Named a Living Legend of Alexandria in 2009 for his efforts, Artemel died June 17 at his Alexandria home at the age of 81.
Engin Mehmet Artemel was born in Ankara, Turkey, on July 31, 1938 to parents Mehmet Ali Artemel and Fatma Belkis (Osten) Artemel. He graduated from Istanbul's Galatasaray High School, Turkey's oldest private school, before moving to California to study at Santa Ana College. He earned a degree in architecture at Cal Poly in San Luis Obispo, and master's degrees in urban planning and civil engineering at the University of Kansas in Lawrence.
After completing his studies in Kansas, Artemel returned to Istanbul to fulfill his Turkish military service as a naval officer. He began his career with the City of Alexandria shortly after his return to the United States in 1973.
As Director of Planning, Artemel took a contingent to study waterfronts in Europe. To Artemel, an important part of the development process was educating the public and decision-makers about the issues.
"First, study the past; then ask for public input. Bring everyone together to hear from the experts so the public gets to see the possibilities. Sit down with an educated public and develop your plans with them," Artemel said when honored as a Living Legend.
In his role as Planning Director, Artemel coordinated all public and private sector planning and development on the Alexandria waterfront during a significant period of transition for the City. During this time, the waterfront area began to transition from a heavy industrial and warehouse center to a more diverse economic base focused on recreation, open space, scenic vistas and a vibrant mix of residential, commercial and office uses.
Through his expertise on waterfront issues, he assisted in negotiating complex waterfront title suit settlement agreements and the formation of waterfront principles used to guide waterfront planning. He was instrumental in preserving important historic resources and open space along the waterfront area, including the Torpedo Factory, the Canal Lock at Montgomery Street, Oronoco Bay Park and Waterfront Park.
"Sit down with an educated public and develop your plans with them."
— Former director of Planning Engin Artemel
A plaque in appreciation of Artemel's lasting efforts to preserve the waterfront was dedicated in 2016 and can be seen near the gazebo at the City Marina.
After leaving the public sector, Artemel continued to be involved in urban planning and development through his consulting firm Artemel International. He advised municipal governments in the Middle East, Eastern Europe, and across the former Soviet Union on urban planning issues, including waterfront design, tourism, and infrastructure development.
Artemel is survived by his wife Agnes; children, Steve Lollman, Suzan Saracoglu (Ugur), Deniz Artemel (Stephen Morgan), Sibel (Recep), and Ali John Pierre Artemel; and grandchildren Necati and Jenna. A previous marriage to Janice Finch Artemel ended in divorce in 1983.
Private interment was held at Ivy Hill Cemetery on June 19. A memorial service will be held at a later date. In lieu of flowers, Deniz Artemel said that her father would have wanted to be remembered by taking a stroll to "enjoy his beloved Old Town Alexandria waterfront."