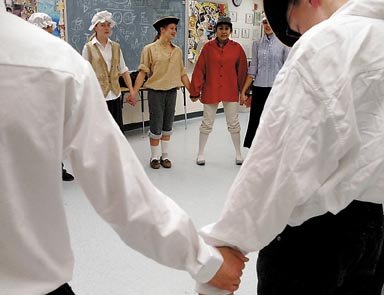 Robinson eighth-graders prepare themselves for their first-ever play on Tuesday night at the school. The eighth-grade Advanced Semester Theater class presented 'Rise to the Revolution,' based on the Boston Tea Party. The play will next be presented to local sixth-grade classes.
Stories this photo appears in:
Robinson middle-schoolers present play based on Boston Tea Party.
Viva la 'Revolution'