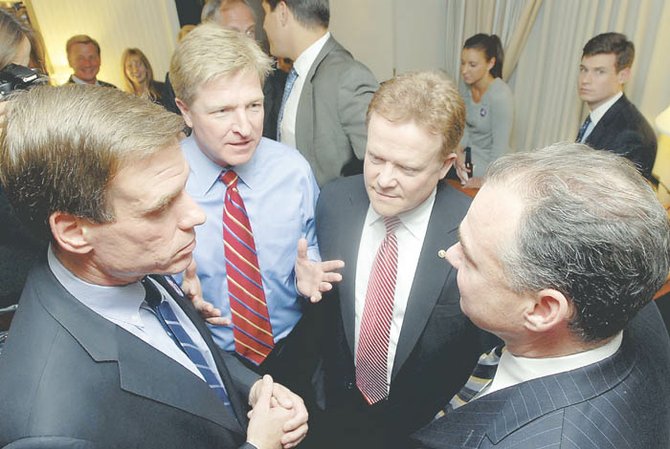 A meeting of Democratic Party minds: former Gov. Mark Warner, left; Del. Brian Moran (D-46), head of the Democratic caucus in the House of Delegates; Sen. Jim Webb (D-Va.) and Gov. Tim Kaine (D) discuss the results of Tuesday's election.
Stories this photo appears in:
Party picks up at least four new state and county offices in Fairfax races.
Fairfax Key to Democratic Gains