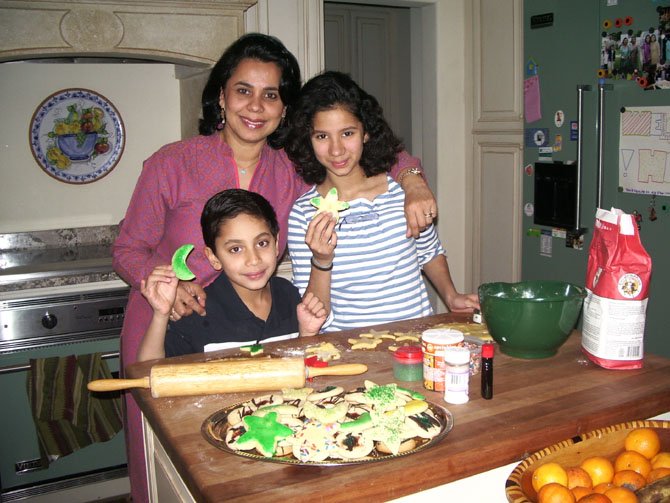 Salma Hasan Ali, Saanya Ali, 16, and Zayd Ali, 10, bake moon and star cookies by the dozen, for neighbors, classmates and friends.

Stories this photo appears in:
Families marks completion of the Hajj.
Many local area children will be missing school this Friday as hundreds of Muslims gather at local mosques, community centers and in their homes to celebrate the Muslim holiday of Eid-ul-Ahda.