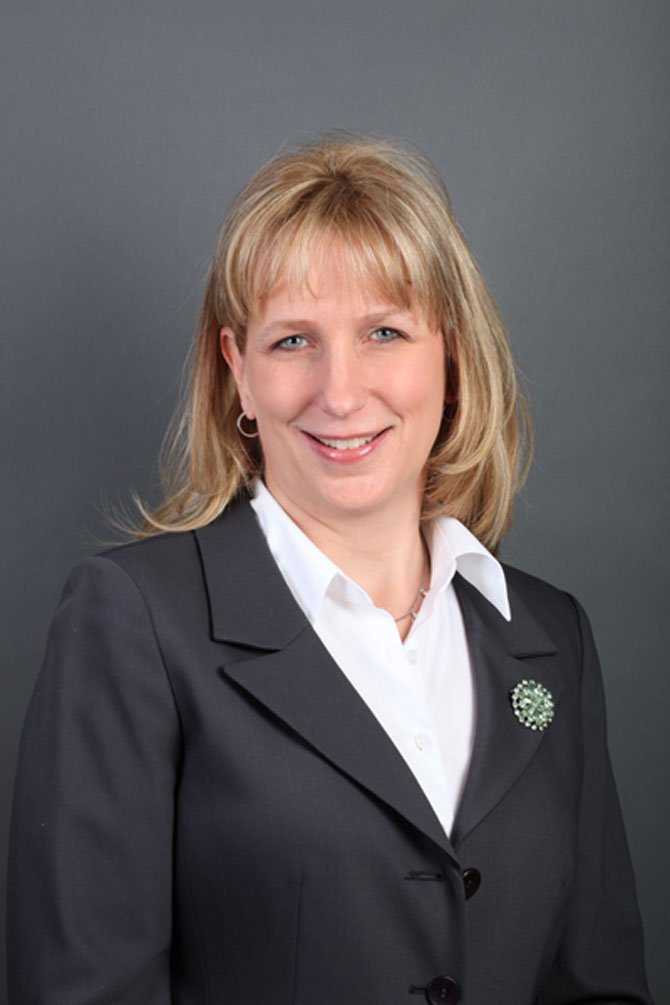 Dr. Jean Glossa, medical director for the Fairfax County Community Health Care Network in Alexandria, Reston and Falls Church, says that people should get a flu vaccine as soon as possible because the antibodies take about two weeks to provide the full measure of protection.
Stories this photo appears in:

Health care professionals offer advice for staying healthy.
While many of her friends and family members enjoy the cooler temperatures and vibrantly colored leaves that herald the arrival of autumn, Mary O'Brien braces herself. For her, fall and winter mean sniffles, sneezes and frequent trips to the doctor. "I usually catch about four colds between October and April," said the North Potomac, Md., mother of two preschool children. "Between myself, my husband and our kids, it seems like someone always has a runny nose, fever or cough."