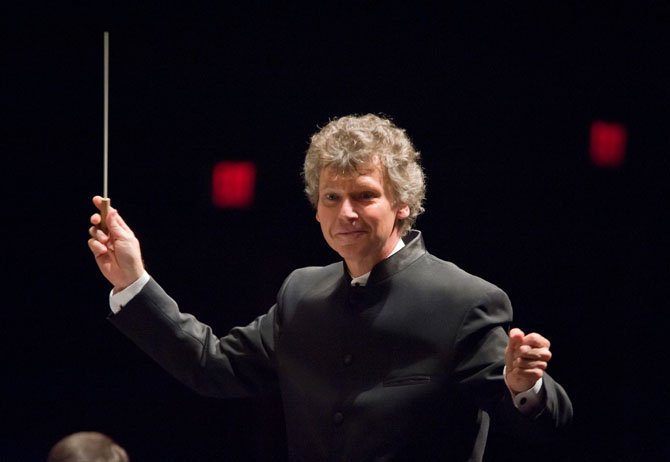 Chris Zimmerman, Music Director, Fairfax Symphony Orchestra.
Stories this photo appears in:

Fairfax Symphony Orchestra and Fairfax Choral Society join forces to present 'a compelling piece of music.'
The heat of musical fire is arriving soon thanks to the combined artistic forces of Fairfax County's own Fairfax Symphony Orchestra (FSO) and Fairfax Choral Society (FCS). Together, the partnership will bring musical and vocal hip and cool into our own backyard. Both Fairfax-based organizations have been entertaining audiences in the area for over five decades.