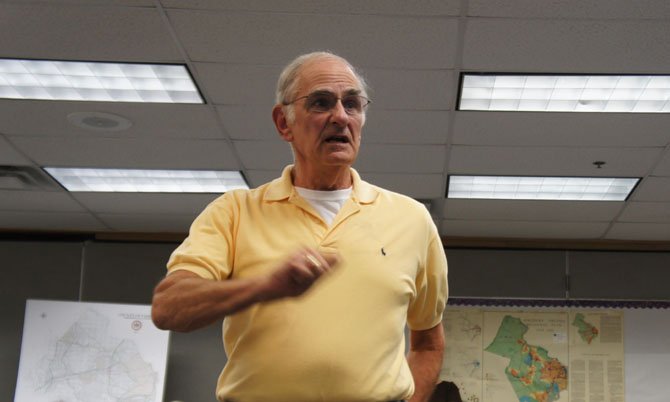 During the public Q&A session, Arnold Daxe of Burke expressed his concern about night time safety on the parkway. "What happened to all the lights? Even places where there used to be lighted signs are dark. It can be really dangerous to travel at night," said Daxe. Supervisor Pat Herrity (R-Springfield) added Daxe's worries to his To-Do List. "I will follow up on this one," promised Herrity.
Stories this photo appears in:

Fairfax County Parkway the subject at well-attended meeting.
In conjunction with the Springfield District Council, Springfield District Supervisor Pat Herrity (R) hosted a panel of local and state transportation authorities for a Town Hall Meeting, held at the James W. Robinson Secondary School in Fairfax.