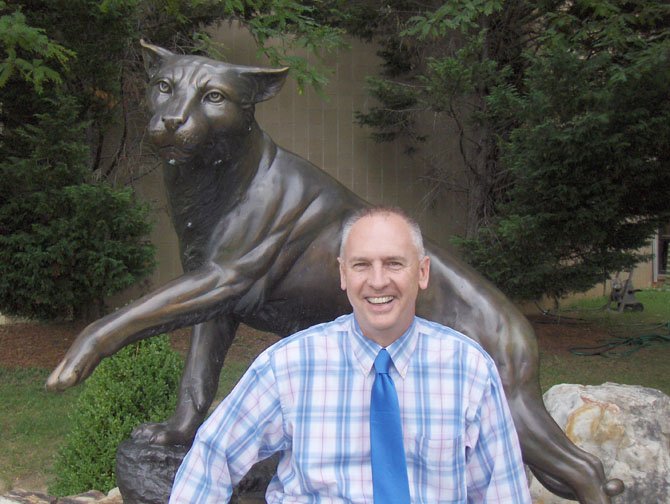 Centreville High Principal Mike Campbell and the statue of the school's wildcat mascot.
Stories this photo appears in:
CVH Principal Campbell retiring, taking job in Alabama.
The way Mike Campbell figures it, his retirement will last all of 24 hours. Centreville High's principal is leaving the school, this summer, and heading for a new job with Huntsville City Public Schools in Alabama.