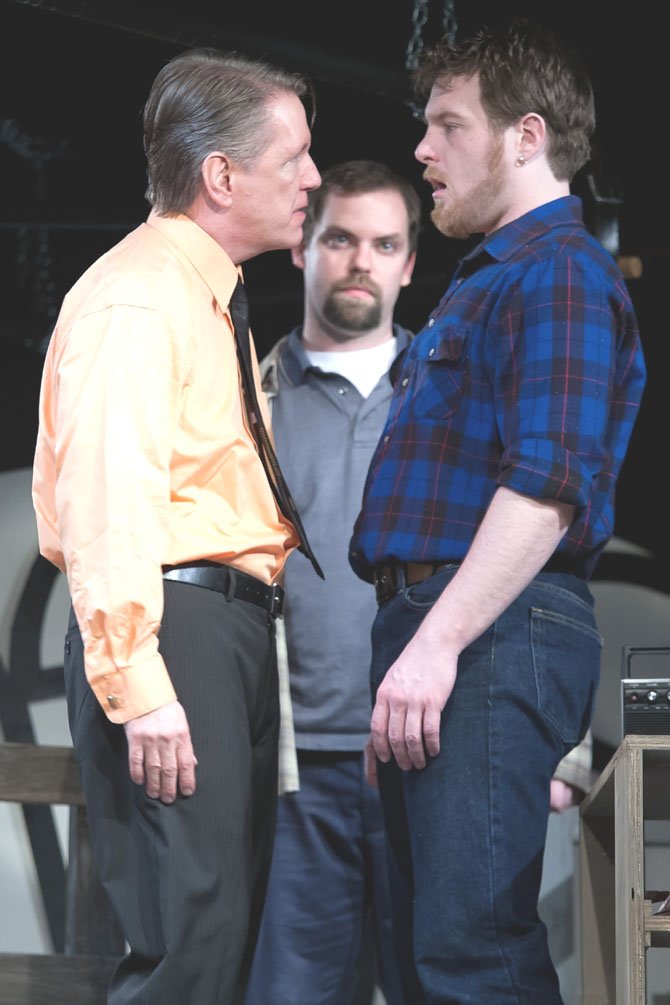 Springfield resident Jack Powers, right, with Bruce Rauscher and Cyle Durkee in the American Century Theatre production of "On the Waterfront" at Gunston Theatre II in Arlington.
Stories this photo appears in:

Springfield resident stars in 'On the Waterfront.'
It has been hailed as one of the greatest movies of all time, winning eight Academy Awards for an all-star cast that included Marlon Brando, Eva Marie Saint, Lee J. Cobb and Karl Malden. But for playwright Budd Schulberg, himself an Oscar winner for Best Story and Screenplay, the 1954 film version of "On the Waterfront" was never quite the story he wanted told.