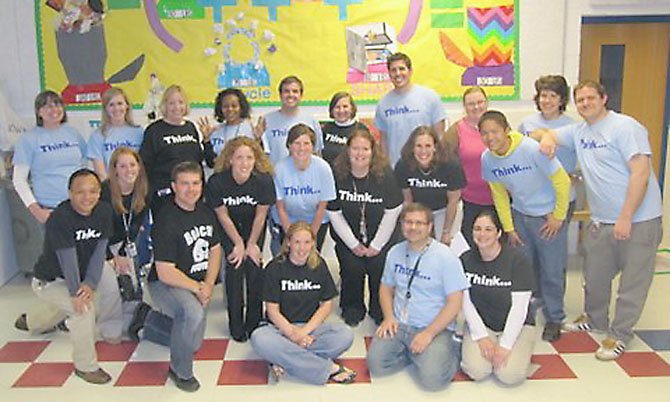 Churchill Road teachers pose "strategically" at the conclusion of a successful evening of strategy games. Pictured from left, back row: Janice Donnell, Krista Zier, Claire McHale, Sharon Jones, Nick Kilpatrick, Jan Clark, Joshua DeSmyter, Sarah Winn, Lisa O'Donnell; (front row) Jinhai He, Jaime Lofurno, Bob Timke, Corinne Almquist, Cindy Zemke, Sarah Finger, Cheryl Bamdad, Dustin Lee and Jordan Craig-Kuhn; (seated in front) Jill Hamlin, Mike Romanelli and Jennifer Ezzell.
Stories this photo appears in:
Churchill Road Elementary school held a Strategy Game Night for Grades K-6 the evening of Thursday, April 12.