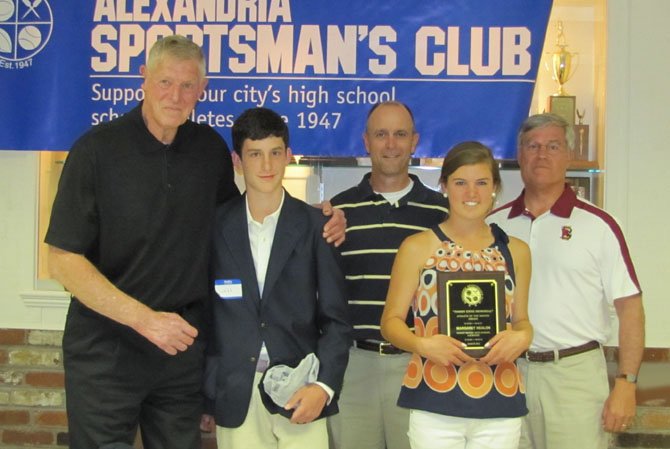 Baseball legend Frank Howard, left, with Athlete of the Month winner Will Schuler, coach Rusty Rhodes, lacrosse winner Margaret Nealon and Bishop Ireton Athletic Director Bill Simmons.

Stories this photo appears in:

He took the field with the likes of Carl Furillo, Gil Hodges, Pee Wee Reese and Ray Campanella. But Frank Howard didn't just play with baseball's finest, he was one of them, winning National League Rookie of the Year honors in 1960 and appearing in four All Star games for the American League from 1968 to 1971. On April 17, the former Washington Senator and Los Angeles Dodger spoke at the Alexandria Sportsman's Club and recounted some of the most memorable moments of his career.