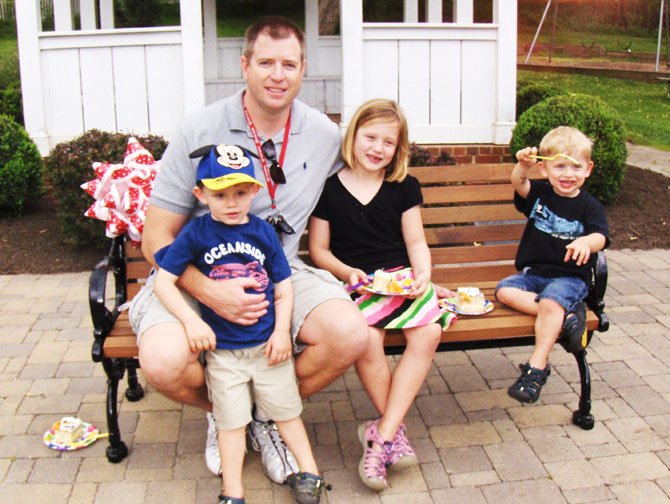 Chilling on the newly dedicated bench are Quinn McGrael, daughter Abby, 7, and twin sons Aidan (on left) and Evan, 3. (Not pictured is mom Wendy).
Stories this photo appears in:

With balloons, two cakes and a bench-dedication, residents gathered Saturday afternoon, April 21, in the town park to celebrate Clifton's 110th birthday.