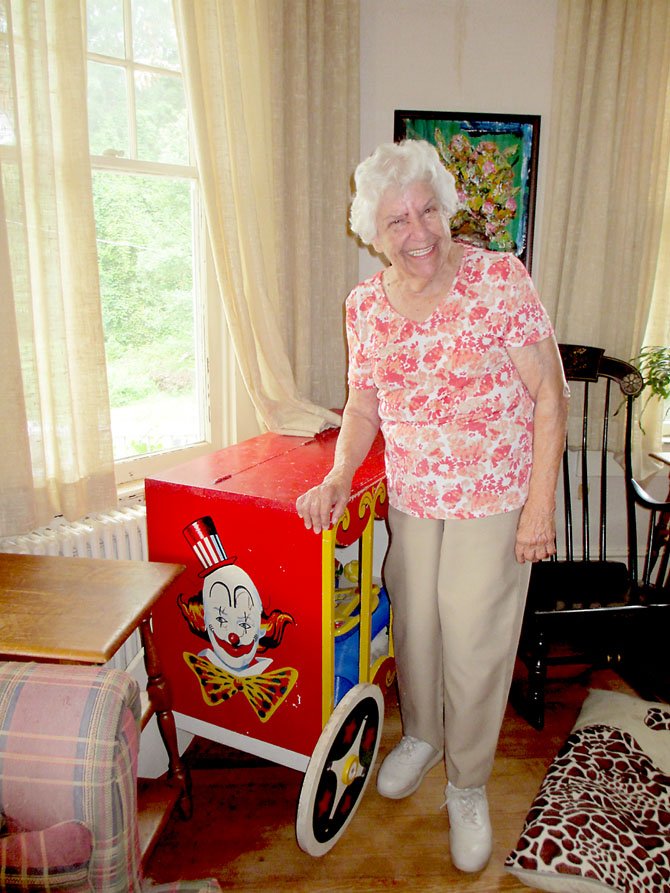 In 1955, an 18-year-old high school student from Oakton handcrafted this circus car toy box that Pat Price had kept for more than 55 years.
Stories this photo appears in:

86-year-old Pat Price lives in house she was raised in.
Pat Price lives in her girlhood home in Oakton. Not in the same place, but in the same house. Price is 86 years old now. Her Oakton bonds go back to before 1850 when her great-grandmother took over as Oakton School's first teacher. A great-grandfather fought in the Civil War. Her "people," as she refers to her ancestors, have been in the Vienna-Oakton area for more than 150 years.