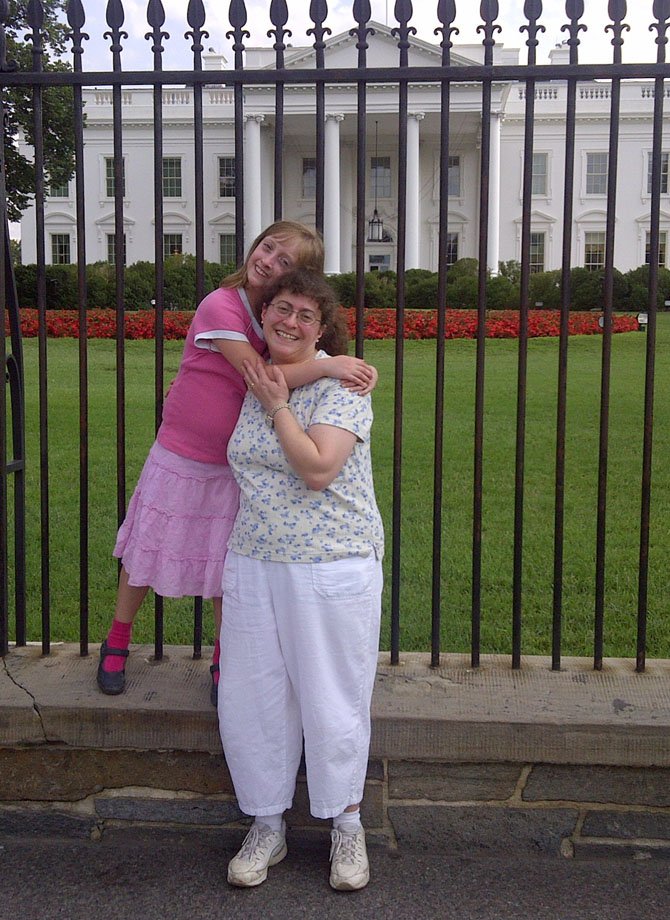 Madeleine Steppel, 9, and her mother Debra in front of the White House. Madeleine won a healthy lunchtime contest online, and dined with the president and first lady Monday, Aug. 20.
Stories this photo appears in:

Reston resident dines with president and first lady.
One night a few weeks ago, while she was at Camp Louise in Maryland, Madeleine Steppel, 9, of Reston headed to the administration building to wait for a call. Once she got to the building, known around camp as "the White House," the call came in: she had won a trip to the real White House for lunch with first lady Michelle Obama.