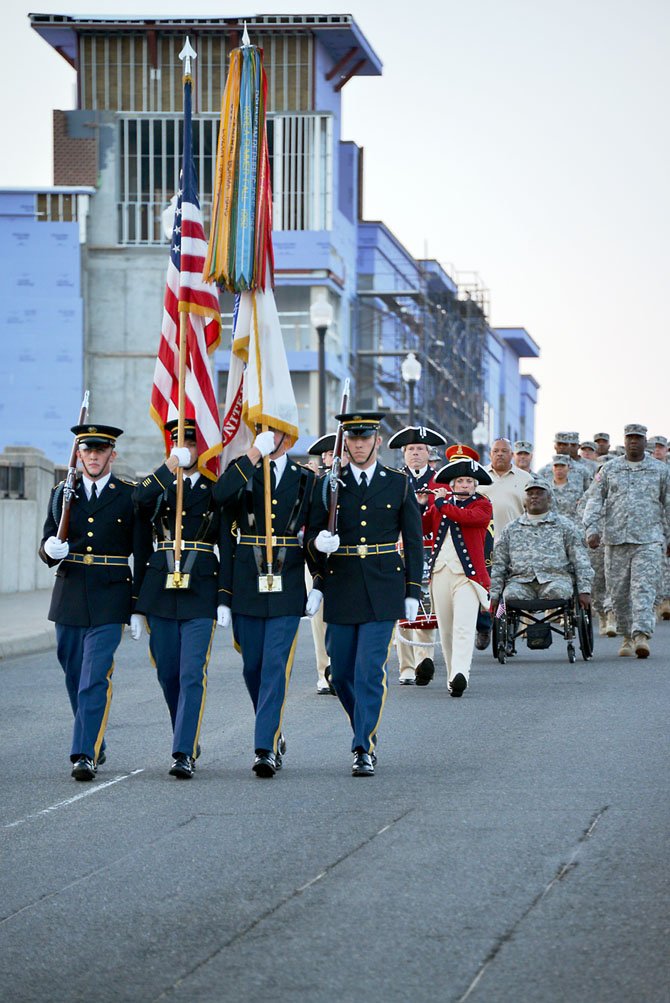 The Fort Belvoir Color Guard and the Fife and Drum Corp led participants on a march across Veterans Bridge during the 11th annual Springfield BridgeWalk on Tuesday, Aug. 28. Participants included members of Springfield's American Legion Post 176, VFW Post 7327, the Greater Springfield Chamber of Commerce, the Fort Belvoir Motor Cycle Department and the Buffalo Solders Motor Cycle Club.

Stories this photo appears in:

12th annual Springfield BridgeWalk celebrates and affirms community support of Fort Belvoir's soldiers.
For just a few minutes every year, the hum of constant traffic halts on Veteran's Bridge in downtown Springfield as the Ft. Belvoir Fife and Drum Corps leads a contingent of soldiers, civic leaders and community participants across the bridge during the annual Springfield Bridge Walk.