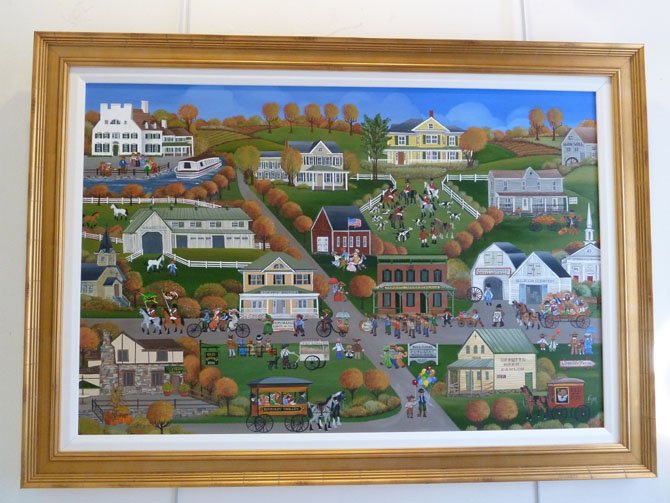 "Potomac Days at the Crossroads" by Carol Dyer.
Stories this photo appears in:

Artist Carol Dyer creates historical vision of Offutt's Crossroads.
Carol Dyer has created numerous paintings of life at the turn of the century in Annapolis, Washington D.C., Bethany Beach, Rehobeth and across the nation — and now she has produced "Potomac Days at the Crossroads" — painting her vision of what the River and Falls Roads intersection was like in a simpler time when it was named Offutt's Crossroads and folks traveled by horse and buggy and bicycles built for two, three or even four.