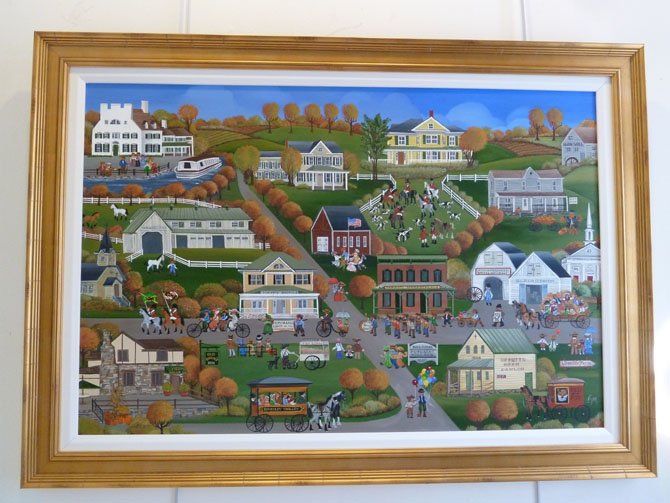 The winning bid for "Potomac Days at the Crossroads" by Carol Dyer will be announced Oct. 20, 5-7 p.m. at the Art Gallery of Potomac.
Stories this photo appears in:
Potomac Theatre Company to perform songs from "My Fair Lady."
Potomac Day is Saturday, Oct. 20 — when the first sounds of the parade commence. Clowns, marching bands, civic organizations, churches and the Potomac Citizen, Youth and Business persons of the year will all be cheered as they ride through the River and Fall Crossroads.