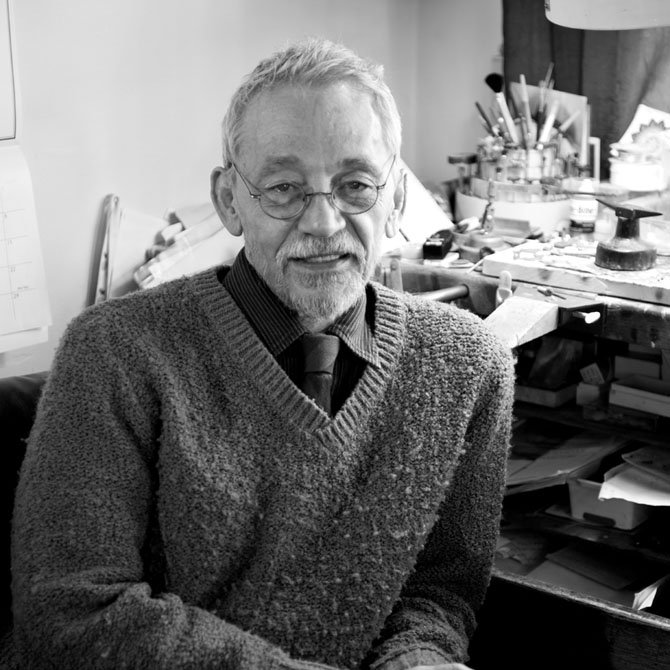 Martin had lobbied Alexandria officials for over a year before the city's first, trial installation of banners on King Street in July 2004.
Stories this photo appears in:

From businessman to activist to volunteering.
David M. Martin moved from Delaware to Alexandria in 1981, intrigued by the quality of life along the Potomac. In his bags were the beginnings of an artistic career in jewelry design. He also brought with him a strong interest in helping the people around him.