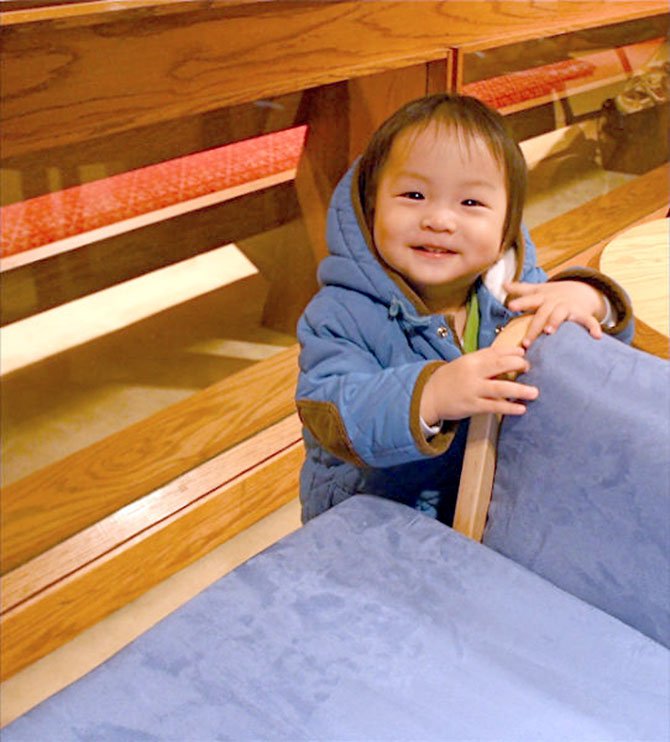 Almost 1-year-old Samuel Oh was pleased to attend the service. He had a smile for everyone as they entered the church. Samuel's mom, Mikang Kim represented the Wesley United Methodist Church at the celebration, speaking of her Thanksgiving symbol, while dad Donghwan Oh kept Samuel company.
Stories this photo appears in:
The Shepherd's Center of Oakton-Vienna sponsors the annual interfaith worship.
Linnea Nelson, director of Religious Exploration at the Universalist Unitarian Congregation of Fairfax, spoke at the 14th Annual Interfaith Thanksgiving Worship, sponsored by The Shepherd's Center of Oakton-Vienna (SCOA), hosted this year by Emmanuel Lutheran Church on Nov. 20th and attended by members of Methodist, Unitarian, Lutheran, Catholic, Baptist and other denominations.