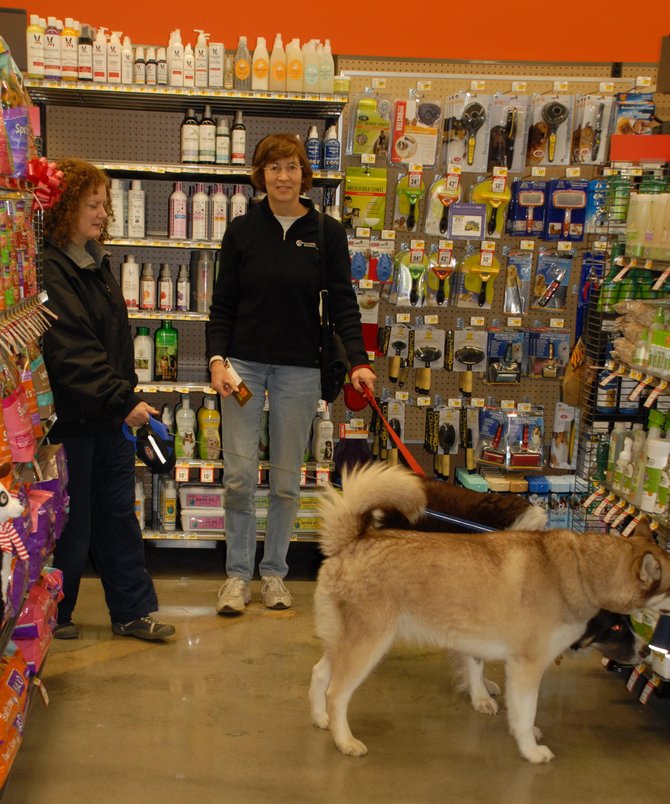 Mary Portelly and Liz Battocletti of Reston used the Unleashed by Petco grand opening as an opportunity for an outing for them and their dogs, Anniebelle and Roan.
Stories this photo appears in:

New pet store offers greater options for pet owners.
Pet owners now have a new pet store option in Reston. Unleashed by Petco had its grand opening at Hunter's Woods Plaza over the weekend.