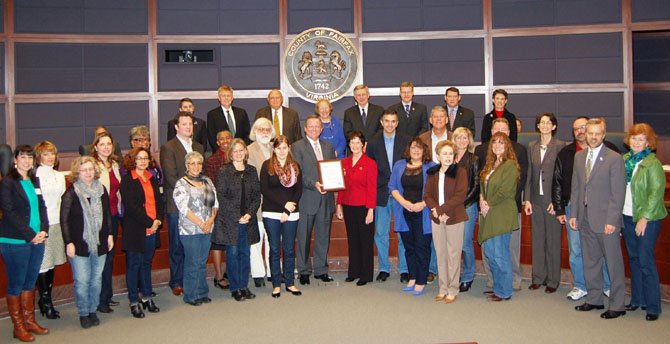 The Board of Supervisors designated Dec. 14, 2012, as Jeans Day in Fairfax County at their Dec. 4 meeting. (Center) Jim Corcoran, president of The Fairfax Chamber of Commerce, holds the proclamation with Board of Supervisors Chairman Sharon Bulova.

Stories this photo appears in:

Fairfax County kicks off second annual Jeans Day on Dec. 14.
Everyone knows that gene therapy can help scientists treat a number of debilitating diseases, but what about human "jean" therapy?