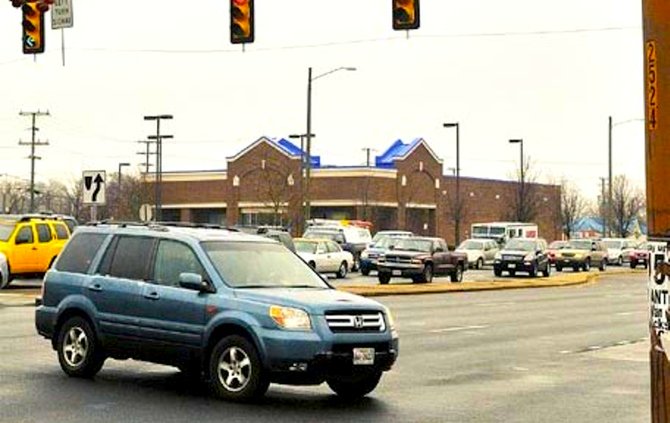 Back-ups on the left-turn lane at the Kings Crossing Wal-Mart have added to existing gridlock on Route 1.
Stories this photo appears in:
Playing the money game on Richmond Highway.
People in Mount Vernon have been talking about widening Route 1 for decades.
Gridlock at Kings Crossing creates movement for solution.
Nowhere is the idea of a transportation impact fee more popular than the clogged Route 1 corridor, where the Wal-Mart at Kings Crossing has added to the gridlock that has long plagued the region.