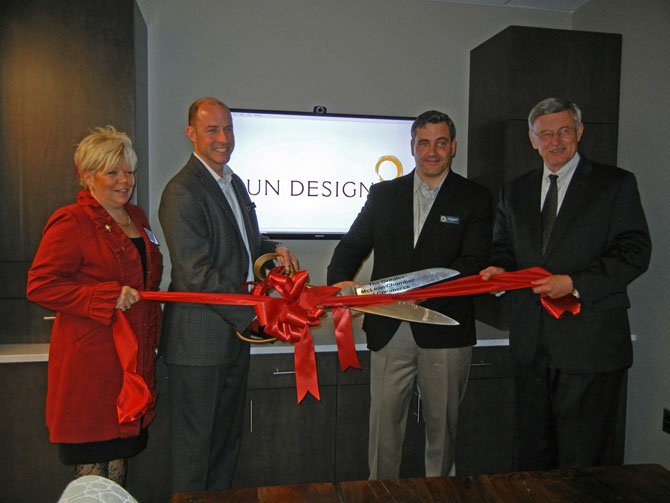 Seen here, cutting a ribbon to open the new office are, from left: Marcia Twomey, president of the Chamber; Craig Durosko, founder and chairman of Sun Design; Bob Gallagher, president of Sun Design; and John Foust, member of the Fairfax Country Board of Supervisors. Sun Design recently was named, for the second year in a row, among the region's best places to work.
Stories this photo appears in:

Brief: After 25 successful years of growth in the region, a Burke-based Sun Design Remodeling, Inc., has now opened its second Northern Virginia office.