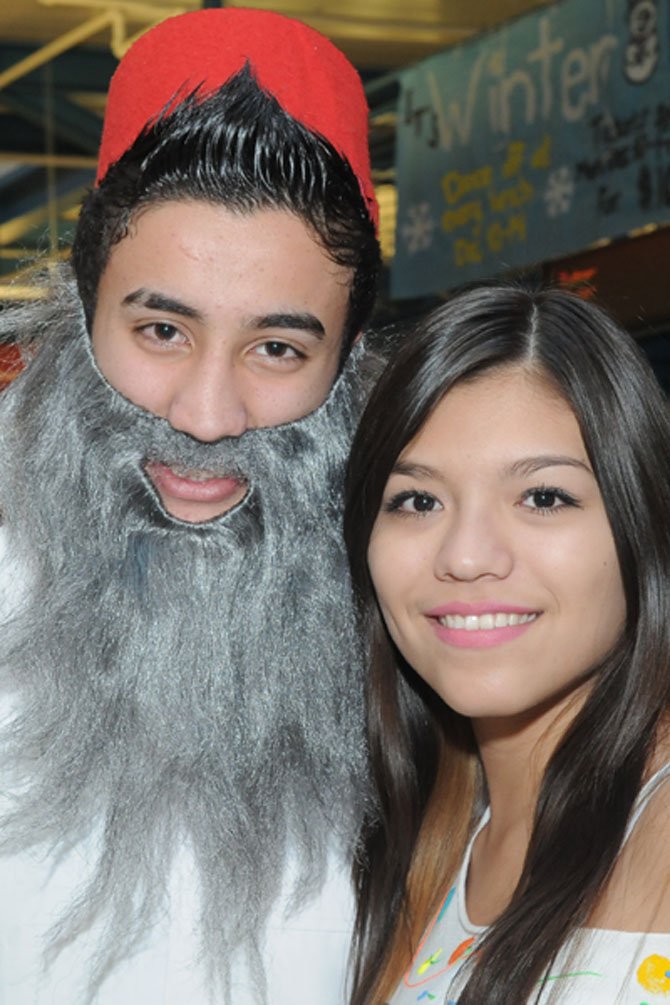 Amin Abnalhaver (Palestine) poses for a photo with a classmate Fabiana Burela Peralta.
Stories this photo appears in:
English students at T.C. Williams High School, inspired by a presentation from the former headmaster of the Losengeli School in Kenya, John Isindu, held a fundraiser in the school cafeteria on Thursday afternoon, Dec. 6. The students chose to showcase an international bazaar featuring food, music, costumes and dance from their native countries.