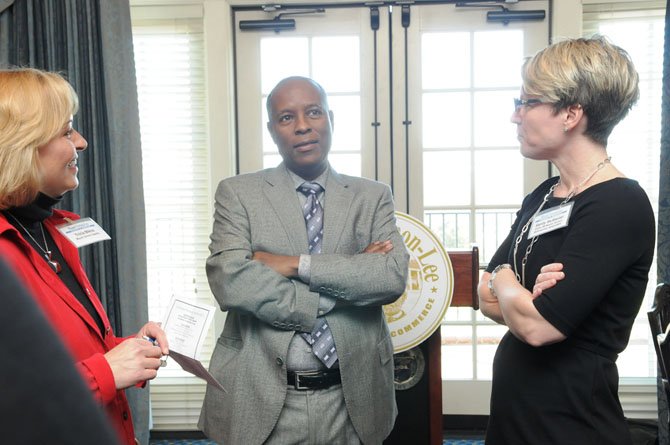 Jube Shiver talks Tricia Mikos and Sandy McMaster.
Stories this photo appears in:
Former U.S, Rep. Tom Davis was the guest speaker at the Mount Vernon-Lee Chambers Newsmaker Business lunch pn Thursday, Dec. 6 at the Belle Haven Country Club. Davis spoke of the ongoing political debate on the looming fiscal cliff and repercussions it may have locally. New members to the chamber — Sandy McMaster of Fischer McMaster Homes with McEnearney Real Estate, Tara Ghavam of Patient First, Jube Shiver of the Shiver Management Group and Tricia Mikos with the Mount Vernon Gazette — were introduced.