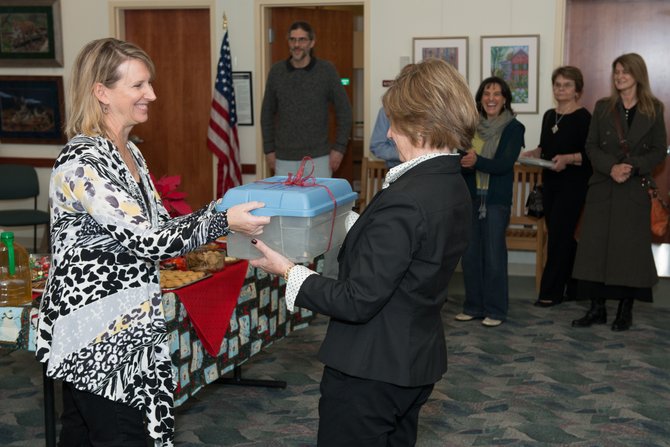 Great Falls Studios donated a professional hook and cable art display system to the Great Falls Library at a reception on Dec. 10. Jennifer Duncan, co-chair of the Great Falls Studios Exhibits Committee, made the presentation to Great Falls Library Branch Manager Daniela Dixon on behalf of the group.
Stories this photo appears in:

Brief: Great Falls Studios, a network of over 100 artists in Great Falls, has donated a new professional wire cable and hook display system to the Great Falls Community Library to be used for hanging art exhibits in the library's meeting rooms.