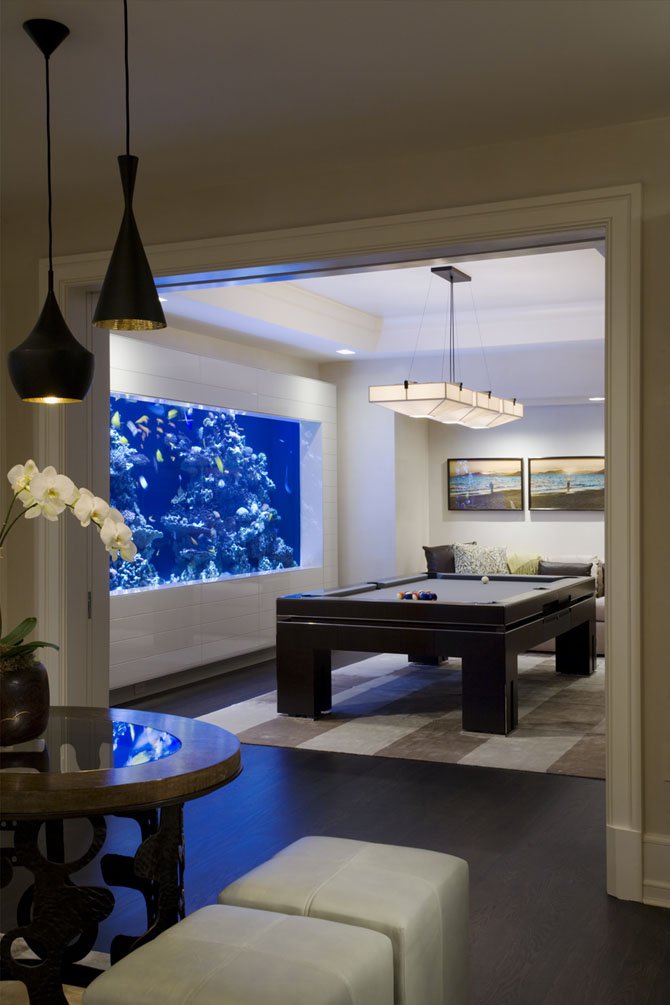 The 7,000-gallon salt water aquarium in this BOWA renovation in McLean required extensive structural reinforcement and a crane to set it in place.
Stories this photo appears in:

Adding that personal touch.
Having remodeled thousands of projects over the past 25 years, our clients' reactions tell us that some of the most successful projects often address a specific passion or interest. Folks seem to be spending more and more time at home not only working, but also enriching their lives through personal interests.