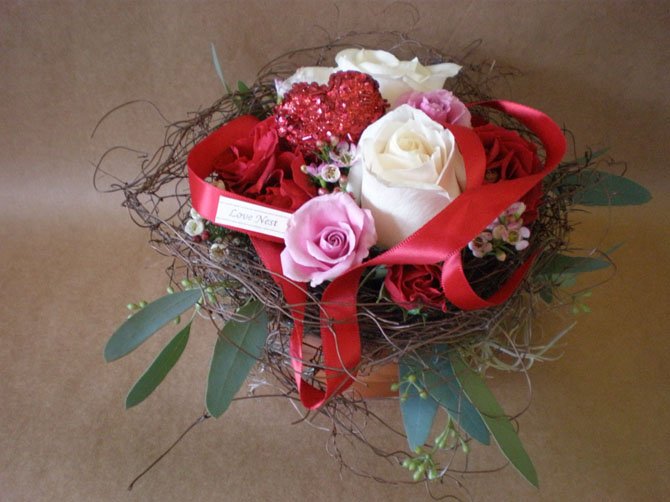 Potomac, Md.-based floral designer Evelyn Kinville suggests looking to nature for inspiration when creating a Valentine's Day arrangement.
Stories this photo appears in:

In honor of Cupid's day, share ideas for sweetening a home or dining table.
Whether planning a dinner party for friends, a romantic meal for two or a breakfast surprise for children, local designers say simple accents can create a festive atmosphere on Valentine's Day.