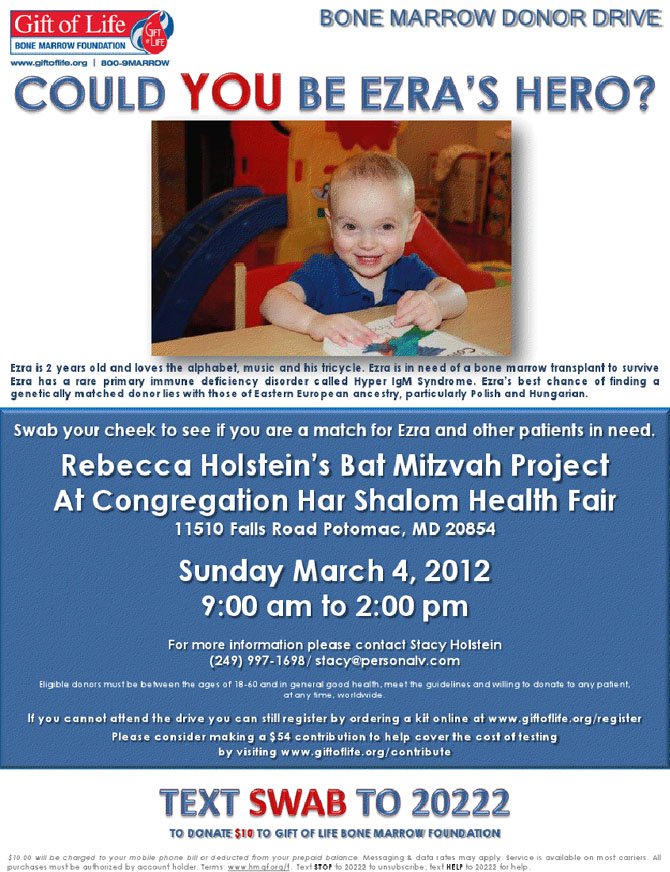 Stories this photo appears in:
Register to become a bone marrow donor.
Two-year-old Ezra Freeman has a rare primary immune deficiency called Hyper IgM Syndrome. Only with a bone marrow transplant will his life be saved. Thus far, neither doctors, hospitals nor the Gift of Life Bone Marrow Foundation have been unable to find a donor match. Time is critical.