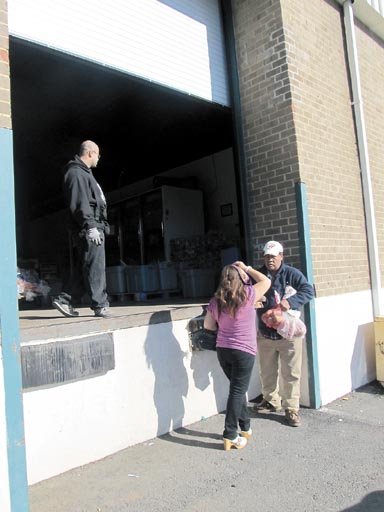 Leo Delgado, driver and warehouse worker for Food for Others, helps residents pick up their supply of food at Food for Others distribution warehouse in Fairfax on Friday, Dec. 8. "I came from a poor family, so I know what it's like to need food. This is my way of giving back," said Delgado, who has worked at the organization for four years.
Stories this photo appears in:

Area residents donate 23,746 hours to help Food for Others fight hunger.
"Volunteers are the heart and soul of our organization, and we view volunteers as our partners in the fight against hunger." — Roxanne Rice, executive director of Food for Others