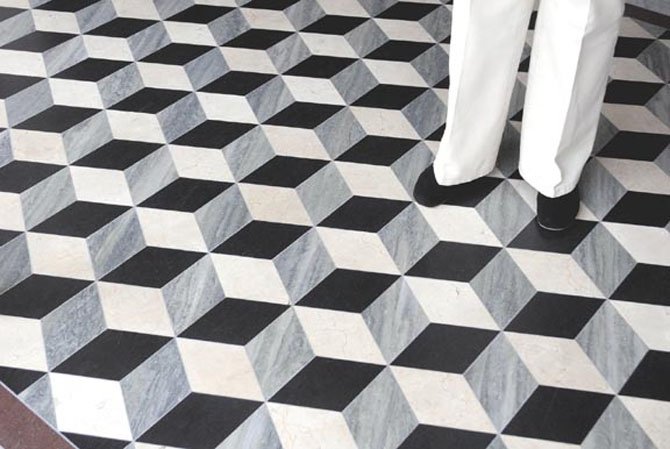 A photograph by Edwin L. Behrens of Great Falls typifies the creative work in the "Patterns" Exhibition. While touring the Getty Museum in California, Behrens noted the flat-patterned tile floor and photographed his wife "appearing to be standing on the edges of cubes."
Stories this photo appears in:

Fifty paintings, ceramics, sculptures, photographs, lithographs and other art pieces notable for their striking patterns will be on display through the end of January in an exhibition featuring works by 22 artists who live or work in Great Falls.