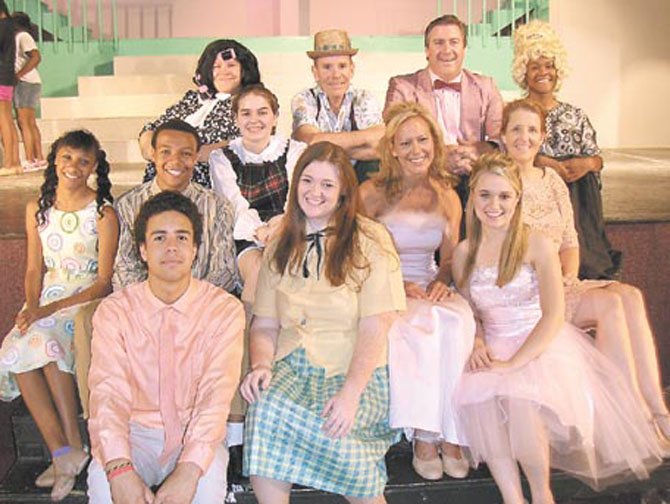 Back row, from left, are "Hairspray" cast members Joe Philipoom, Mike Cash, Michael Clendenin and Taylor Young; in middle, from left, are Madeline DeFreece, Chaz Coffin, Amanda Mason, Cathy Arnold and Ellen Woodstock; and front row, from left, are Cole Smith, Brittany Washington and Taylin Frame.
Stories this photo appears in:

Nominated for community theater awards.
Two musical productions of the Centreville-based, community-theater company, The Alliance Theatre — "Hairspray" and "Little Shop of Horrors — have been nominated for a number of WATCH awards for last year's season.