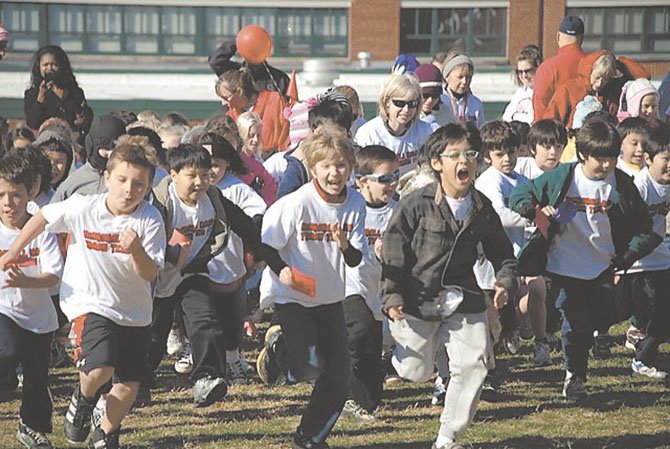 More than 600 Marshall Road students – kindergartners through sixth graders – participated in the Run-a-Thon on Nov. 18, 2011, also known as "Trotting for a Track." Marshall Road PTA raised almost $25,000 in support of its initiative to build a new school track.
Stories this photo appears in:

More than 600 students run in support of project.
After collecting final donations in early December, the Marshall Road Elementary School (MRES) PTA announced that it raised almost $25,000 in support of its initiative to build a new school track. P