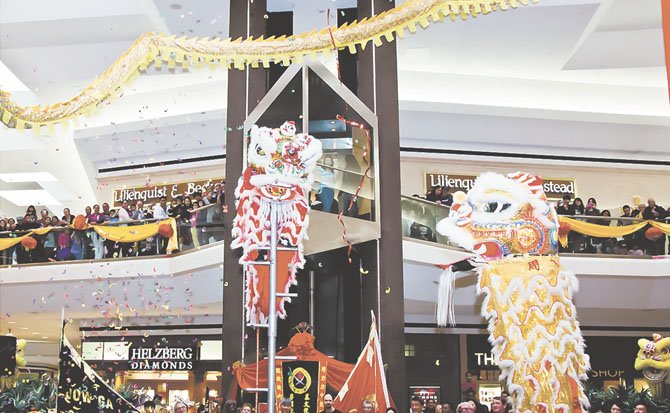 Fair Oaks Mall hosted Lunar Chinese New Year festivities last weekend.
Stories this photo appears in:
Lunar Chinese New Year festivities continued this past weekend, attracting hundreds of thousands of shoppers and visitors to Fair Oaks Mall. Lunar New Year is the most important holiday of the Chinese traditional calendar, based on the phases of the moon and the solar year. The year is 4710 and celebrates the dragon, which is considered the luckiest sign of the Chinese zodiac, symbolizing strength, power and good luck.