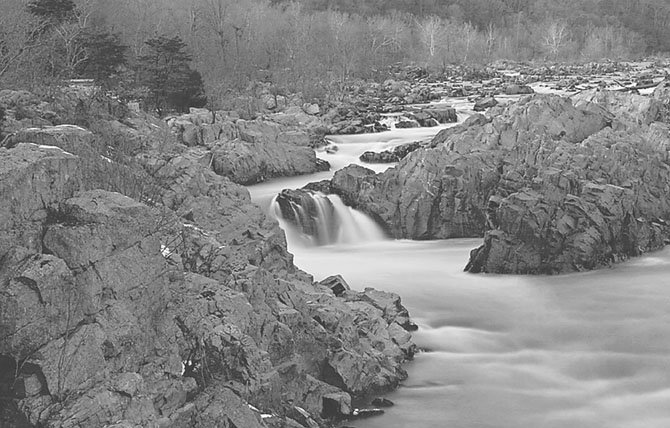 In the Moonlight: Taken on a cold December evening with the moon rising in the east this image was taken using a 30 second exposure. The depth of field is especially sharp as evidenced by the fine detail in the rocks and in the light-colored Sycamore trees along the Virginia shoreline. The long shutter speed of 30 seconds also provides a very smooth texture to the water.
Stories this photo appears in:

On Monday, Jan. 30, a new exhibit of my photography of Great Falls went on display at Katie's Coffee House.